One of the serious perks of online school is that I generally don't have to get up and dressed everyday. It's truly a blessing but sometimes I do feel like I want to at least look somewhat together but still comfy since I'm not really going out anywhere. My wardrobe has transitioned to more leggings, joggers, long sleeves and hoodies but I really like to try to buy things that I could possibly wear out if I go anywhere. I mean, I don't need to look like a bum all the time.
Here are my favorite stores to get the comfiest back to school clothes!
Victoria's Secret Pink
I seriously love VS Pink because of their comfy material. They have a cool, comfy campus vibe and that's exactly what I would want to wear if I were at school or at home. From leggings to cute bralettes, VS Pink seriously has you covered in the comfy cute department. Make sure you utilize the Pink Nation app because it usually has all the deals in it and keeps you up to date on when things go on sale!
Target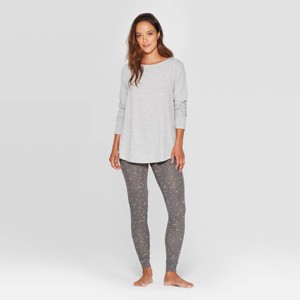 Have you been in Target recently? Their Stars Above and Colsie lines are serious dreams come true. The material is so comfortable and soft. I like that they're comfortable like pajamas but they have cute styles that you could wear them out in public and not look too bummy. I also love Target because its so affordable for us college students! (PS Click the picture to shop the set)
Old Navy
I used to hate Old Navy, like seriously could not even walk through the store because for the longest time they just didn't have anything cute but Old Navy is really on the come up. I love their athletic line because for the prices, the quality is pretty great. I also love that their athletic line is really tailored to athleisure so you get the comfort of athletic clothes but they actually look pretty cool and put together. Like seriously how cute is this matching set??
One thing that I always like to stress is that you should never pay too much for clothes. With trends changing like the drop of a hat these days, never pay too much for clothes. Investments in bags, shoes, and acessories are generally your better bet because they are classics and won't go out of style too quickly.
I hope you liked this first mini blog post in my Back to Campus Series. Don't forget to subscribe so that you don't miss any posts!