I can hardly believe that summer is half over but we still have plenty of time to check things off of our bucket lists. Today I am bringing you my top 7 products/favorite things that I haven't been able to live without this summer!
EOS Lip Balm
This is by far my favorite lip balm of all time but I love it even more in the summer. It's super moisturizing and it really lasts all day. Highly recommend buying the stick version because its more convenient to throw in your bag then a ball is! Hawaiian Tropics Dark Tanning Oil
2. Neon Bikinis
Neon swimwear is a huge trend this summer. If you go on any website like Zaful or Revolve, you can see that neon is the major trend. For me, I'm not super into neon so I wanted to be trendy but not spend too much. I found these super cute bathing suits on amazon and I love them so much!
3. When Life Gives You Lululemons
Not only is this book title super cute, I am loving the storyline. This book is a part of the Devil Wears Prada series, which is a great movie/book series. What I love most is that this is such an easy read that it's perfect to take to the beach and just get lost in the story.
4. Apple Watch
I love going on walks early in the morning in the summer and I seriously have been loving my Apple Watch. I originally purchased it for when I was teaching class so I didn't have to lug my phone around but I've found that now that I have it, I am way more accountable of my workouts and I track what I burn so easily. The watches are definitely pricy but the series 3, other than the fact that it's not water proof, is the same as the new series 4.
5. Coach Mini Backpack
If you ask any of my friends, I was literally all set to buy the Louis Vuitton Palm Springs Mini Backpack. I loved the size of it and the style but wasn't too sure if I was going to love it enough for $2,000 and let's be real, I'm just a college student on a budget. When I found this Coach backpack, I literally fell in love because it's the exact same size/still of the Palm Springs Mini but without the hefty price tag. I've also found that carrying around this bag is so convenient and actually really comfy.
6. It's a 10 Leave-In Conditioner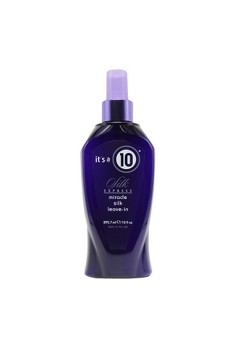 This leave in conditioner is something that I use on and off throughout the year. Sometimes I'll use it and sometimes it makes my hair too greasy. I have religiously been using it this summer because I find that it really gives your hair back the moisture it loses in the sun. Now I realize this product is pricy, but it's literally SO worth it. It leaves my hair exactly how it says it will on the package which is why I keep coming back to it.
7. Method Body Wash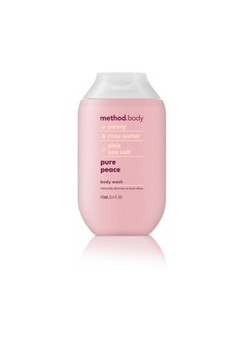 Getting sunburn is awful but I love coming in and taking a good shower afterwards. I've found that Method body wash is literally great and really cools and moisturizes your skin. I especially love the green tea one because I find it counteracts my redness and just soothes my sunburn. Not to mention, it smells AMAZING.
I couldn't imagine my summer without these products. I seriously love them and they make live so much easier. Let me know in the comments below if you have tried any of these or if you have any summer favorites that I might have missed!
Follow me on Instagram: @cassiedenisco